Entradas Bob Dylan
Bob Dylan es sin duda una de las leyendas vivas del mundo de la música a nivel mundial. Su último disco aparecido en 2006 bajo el título "Modern Times" fue aclamado por la crítica internacional. Bob Dylan vuelve a España en Junio después de más de cuatro décadas en activo y estará en directo en Barcelona el día 24 de junio en el Poble Espanyol. Si no quieres perderte los clásicos de Dylan "Blowin' in the Wind", "Like a Rolling Stone", "The Times They Are a-Changin'" o "Knockin' on Heaven's Door", consigue tu entrada de Bob Dylan cuanto antes.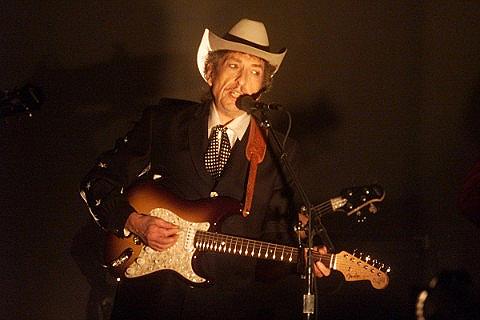 Bob Dylan
The Ticket Marketplace
Garantizado

Todas las entradas están cubiertas por la garantía de viagogo

Tu dinero está seguro

No pagamos al vendedor hasta que has estado en el evento

Envíos seguros

Entregado por e-ticket o mensajería
Somos Oficiales
Bob Dylan Entradas
Bob Dylan (nacido en Duluth, Minnesota, el 24 de mayo de 1941), es un compositor, músico, cantante y poeta estadounidense. Durante muchas décadas ha sido una referencia dentro de la música popular, llegando a ser considerado una de las mayores figuras e influencias para los músicos de música pop y rock de todo el siglo XX. Melodías como "Blowin' in the wind" o "Like a Rolling Stone", son historia viva de una forma de vivir y pensar. Los mejores trabajos de Dylan, aparte del aclamado "Modern Times" de 2006, datan de la década de 1960, hace más de cuarenta años. Duranrte esta década, se convitirió en cronista de sus país a través de sus letras, que narraban de manera inigualable la realidad de un país que avanzaba a tavés de los cambios. Algunas de estas canciones, como "Blowin' in the Wind" y "The Times They Are a-Changin'", se convirtieron rapidamente en himnos antibélicos, en contra de la Guerra de Vietnam, y de los movimientos civiles de la época. Los discos que atesora Bob Dylan a lo largo de sus más de cuarenta años de carrera son Bob Dylan (1962), The Freewheelin' Bob Dylan (1963), The Times They Are a-Changin' (1963), Another Side of Bob Dylan (1964), Bringing It All Back Home (1965), Highway 61 Revisited (1965), Blonde on Blonde (1966), John Wesley Harding (1967), Nashville Skyline (1969), Self Portrait (1970), New Morning (1970), Pat Garrett & Billy the Kid (1973), Dylan (1973), Planet Waves (1974), Blood on the Tracks (1975), The Basement Tapes (1975), Desire (1976), Street Legal (1978), Slow Train Coming (1979), Saved (1980), Shot of Love (1981), Infidels (1983), Empire Burlesque (1985), Knocked Out Loaded (1986), Down in the Groove (1988), Oh Mercy (1989), Under the Red Sky (1990), Good as I Been to You (1992), World Gone Wrong (1993), Time Out of Mind (1997), Love and Theft (2001), Modern Times (2006), Together Through Life (2009) y Christmas in the Heart (2010). Bob Dylan ha recorrido largas e intensas etapas a lo largo de su vida. Ha aparecido y reaparecido en los escenarios numerosas veces, casi siempre respondiendo al fenómeno fan de "puede que no toque de nuevo". En su vida, que ha tenido numerosos altibajos, Bob Dylan ha escenificado sus momentos de vida a través de las letras de sus canciones que han tratado siempre temas sociales e incluso religiosos, como los dos discos que grabó en los 80, durante su etapa de crisis religiosa, "Slow train coming" y "Saved". Para la historia, Bob Dylan nos ha dejado grandes frases como aquella que dice: "How does it feel, to be on your own, like a rolling stone". En directo, sus temas clásicos se suceden, uno tra otro, lo que hace que acudir a un concierto de Bob Dylan sea una experiencia increíble.
viagogo es un sistema online de intercambio de entradas de conciertos, entradas de deportes, entradas de teatro.
Alertas de entradas
Suscríbete para recibir información y ofertas de Bob Dylan
Su dirección de correo electrónico no es válida